How Industrial Businesses Can Reduce Energy Consumption
Industrial businesses are always looking for ways to reduce costs and improve efficiency. One area that is often overlooked is energy consumption. By reducing energy usage, you can save money and help the environment at the same time. At E. Stanek Electric, we thought we'd share some tips on how industrial businesses can reduce energy consumption.
Educate employees on energy conservation
Commercial businesses across La Crosse County, Vernon County and beyond have the potential to make a big difference in energy conservation, both for themselves and the wider community. Commercial electrical installation experts such as ourselves can provide your businesses with an array of solutions. Options you may want to look into include efficient lighting systems or special timers and sensors that will adjust cooling and heating systems according to need and usage. Employees also play a big role in helping your company conserve energy- by being informed about how to do it, they can ensure maximum efficiency in their workplace while also showing dedication to environmental responsibility. Educating employees on taking simple steps like turning off or unplugging unnecessary appliances when not in use and understanding office temperature settings are just a couple of ways businesses can help drive the energy conservation agenda forward.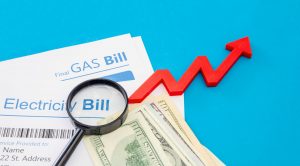 Install energy-efficient equipment
Installing energy-efficient equipment can be beneficial in multiple ways. It can not only help you save money on your monthly electricity or natural gas bill, but it also has the potential to reduce your building's impact on the environment. A variety of energy-efficient equipment available today can be installed relatively easily and uses up to 40% less energy than the standard counterparts. Taking the time to shop around for energy-efficient models could be worth it in the long run. Installing newer, more efficient technology is an easy way to contribute to helping our world become a more sustainable place. Don't forget to look into energy star certified office equipment and appliances too.
Encourage the use of natural lighting 
Natural lighting is a great way to reduce electricity costs, as well as bring the joy of sunshine indoors. Consider window installation to help provide daytime illumination. Plus, natural light has been found to have benefits such as reducing fatigue and improving moods. By utilizing natural lighting with strategically placed windows or skylights, we can make our spaces more cost-efficient while encouraging better physical and mental health.
Conduct an energy audit 
An energy audit can be a great way to get an all-encompassing, detailed look at where your business might be wasting energy. A certified auditor will come to your property to inspect the areas that use electricity or fuel for heating, cooling, and other services. After their thorough assessment, the audit report will provide you with the data you need to make informed decisions on how to reduce electric and fuel usage in your home or business. Also, keeping track of the amount of energy being used over time can help pinpoint places where savings can be made!
Implement an Energy Management System (EMS) 
One effective way to reduce energy waste is to implement an Energy Management System (EMS). An EMS provides businesses and organizations the ability to monitor and analyze their energy use in real-time. This data can then be used to identify areas of inefficiency and target initiatives for improvement. Additionally, an EMS can provide recommendations that help manage peak energy loads, capitalize on financial incentives related to renewable energy sources, and more. With the right approach, organizations can save a lot of money by implementing an Energy Management System.

At E. Stanek Electric, we're more than your partner in commercial electrical installation for La Crosse County, Vernon County and beyond. We want to help your industrial business run efficiently as possible. Let our trained and certified commercial electrical contractors come up with creative electrical solutions for your next project, no matter if it's big or small, new construction or an upgrade to your current building. Questions? Feel free to connect with us or call us at 1-608-782-0433.