Your Oktoberfest 2021 Hook-Up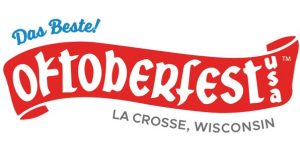 Parades! Bratwurst! Those little pretzel necklaces! No matter your favorite part of Oktoberfest in La Crosse, get ready because it's time to polka!
You don't have to be German to enjoy Oktoberfest, you don't even have to speak the language. But if you've been to enough of these awesome celebrations, you've probably picked up a few phrases. So sharpen those learned linguistic skills and bring your appetite for a good time.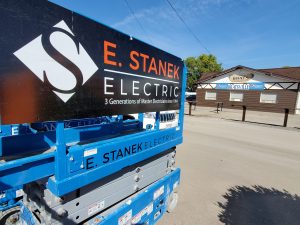 As you're busy digging out your dirndl and lederhosen to get ready for Fest, E. Stanek Electric is busy making sure all the electrical demands are met for the big celebration. There's a lot that goes on behind the scenes to pull off a successful Fest, but it's worth it! Between stages and vendors, we're all over the fest grounds making sure everyone has the electricity they need. And because we're a part of this community, we're always excited to help set up this world famous celebration, year after year. So what's going on with this years Oktoberfest?
The 2021 Oktoberfest takes place September 30th to October 3rd. Of course all your favorite fest-festivities will take place. If it's carnival games and rides you want, head to the Northside Family Fest Grounds. The sights, the scents, the sounds. If you've grown up with Oktoberfest, you know feeling of excitement you get when you're walking onto the Northside Fest Grounds. There's something about taking a spin on the Ferris wheel and trying your luck at the balloon pop with a bag of cotton candy at your side that really gets you into the Oktoberfest spirit. Can you smell the brats yet?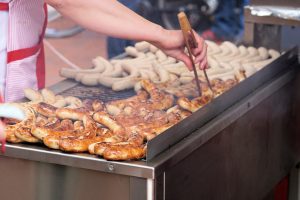 If you're searching for live music, the Downtown Fest Grounds is where you want to be. Year after year, there's no shortage of talent night and day. There's always a good mix of polka, rock and country along with a few surprises that will have you cheering for more. This year we're looking forward to crowd favorites like Pat McCurdy and Jim Busta along with Wisconsin native Chris Kroeze who also appeared on The Voice.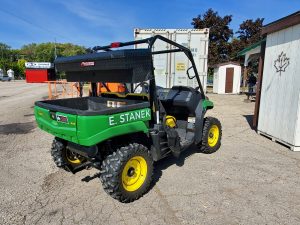 And what would Oktoberfest be without the parades? The Torchlight Parade is a family favorite as festive floats and marching bands light up the night with neon glow sticks. Then there's the granddaddy of em all, the epic Maple Leaf Parade! It's the big one on the Saturday of Fest that attracts people from all the world over. Grab your spot early and get to know your neighbors.
Enjoy the Maple Leaf Parade, gobble some brats and get your polka on at the longest running Oktoberfest in the Midwest. We can't wait to do it again next year. Prost!
As commercial electricians serving the greater La Crosse, WI area, E. Stanek Electric is ready to help with your business or new build with the electrical work you need. Feel free to connect with us or call us at 1-608-782-0433.