Planning to Move Your Business? Hire an Electrical Contractor
If you're planning to move your business, hire a commercial electrical contractor. Along with a team of movers, a commercial electrical contractor can make your move a heck of a lot easier.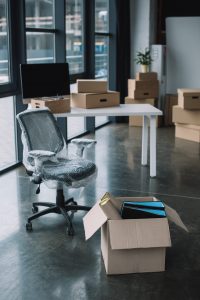 Relocating your entire business is a big undertaking. There are some steps you can take to make sure the transition is as smooth and successful as possible. One key factor that many people overlook is hiring an experienced commercial electrical contractor. A professional electrician will be able to assess the new space, identify any existing wiring or electricity issues, and make sure your business meets all safety and compliance standards. No matter your type of business, E. Stanek Electric can help ensure you're up to code so you can be ready to hit the ground running at your new location.
Benefits of Working with a Professional Electrical Contractor
When you work with an experienced commercial electrical contractor, they will be able to assess the space and provide advice on any changes necessary in order to meet safety standards. We take pride in identifying any potential hazards and offering solutions for corrective action. Investing in professional help can save you money in the long run, as potential issues can be identified and addressed before they become costly repairs. And if there's any new commercial electrical installation that needs to be done, your contractor can take steps to help you plan ahead.
What to Look For in a Commercial Electrician
When searching for an electrical contractor for your commercial relocation project, you want to make sure that you choose someone who is experienced and qualified. Even if your business isn't unique, you're going to want solutions that fit your needs. At E. Stanek Electric, we believe our years of experience can be applied to the scope and skill of your project. Checking out previous projects and talking to others in your industry can also be of great value when choosing the commercial electrical contractor that's right for your move.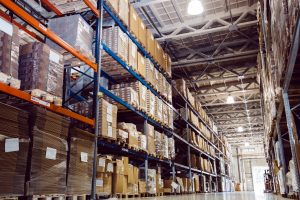 How to Choose the Right Electrical Contractor for Your Business
Choosing the right electrical contractor for your business relocation project is essential. Before you make any decisions, take some time to research different contractors and read reviews from past customers. Talk to others in your industry or business owners who have relocated at one time or another. Once you have a few options narrowed down, contact each contractor to discuss your project, timeline, and budget. Be sure to ask any questions and address any concerns you may have before making a final decision.
Hiring an experienced electrical contractor is an important part of relocating your business. An electrician can assess the space for potential hazards, provide advice on changes necessary to meet safety standards, and help identify any costly issues that can be addressed before the move. Make sure to do your research and ask questions before making a decision. With careful planning and preparation, you'll be able to ensure a successful move for your business.
In addition to helping Coulee Region businesses open their doors and grow from the ground up, we're happy to be a part of the moving process. Let our experienced contractors help with your move, no matter if it's across town or across the bluffs and valleys from La Crosse to Vernon County and beyond. Questions? Feel free to connect with us or call us at 1-608-782-0433.