A Backup Generator for Your Business
You may have wondered if a backup generator is right for your business. Of course you know it's essential to ensure you have reliable electricity running through your commercial space. However, when unexpected power shortages occur, having a generator on standby is the only way to safely maintain operations in your workplace. E. Stanek Electric is dedicated to providing businesses with high-quality generators that give them peace of mind knowing their power supply will always be a priority.
A commitment to your business
Stanek Electric is committed to helping businesses around coulee region with their commercial electrical installation needs. This includes installing backup generator systems. By installing a backup generator in your business, it shows you're committed to ensuring your operation keeps going even when the power goes out. Outages and interruptions happen, with a commercial-grade backup generator, you'll be prepared. That's where E. Stanek Electric comes in. We're dedicated to providing quality and reliable services to businesses of all sizes. With years of experience and a team of highly skilled electricians, your business can rest assured that E. Stanek Electric will meet your commercial electrical installation needs quickly and efficiently.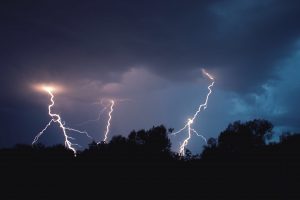 Why do businesses need a backup generator in case of power outages
When a commercial business experiences an electrical outage, operations can be impacted dramatically. Without a backup generator, the commercial electrician must rush to restore power before any further damage takes place. E. Stanek Electric provides commercial electrical installation services and recommends businesses strongly consider investing in a generator as part of their commercial electrical setup because it will provide peace of mind for those periods when an outage does occur. Generators are vital for providing uninterrupted access to essential services such as lighting and AC, and with these features from Stanek you'll know that your commercial business is always prepared for those times when the power goes down.
What types of generators are available and which is right for your business
When it comes to choosing generators for your business, Stanek Electric has the expert advice and large selection you need for success. There are three main types of generators: standby, prime power, and portable. Standby generators are powered by natural gas or propane, and provide an uninterrupted connection when mains power supply falters or fails. Prime power generators provide a continuous source of electricity for remote locations in which utility connections are not available or frequent outages occur. Lastly, there are portable generators which use gasoline and are often used in construction sites. These generators can also be used as backup during outage periods. With so many diverse generator options, E. Stanek Electric can expertly match an ideal generator that meets your business needs.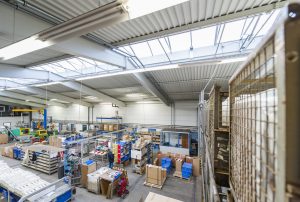 Benefits of having a generator
Owning a generator is essential for any business and can provide a world of advantages. E. Stanek Electric has the expertise to evaluate your needs and size the right generator for you. A great benefit of having a generator is increased safety, especially in areas prone to regular power outages or surges. Regardless of the source of the disruption, you'll have an uninterrupted supply of power and minimal downtime, meaning operations will stay running without unnecessary interruption. In addition to safety, an efficient generator can be beneficial when it comes to customer service as well. Providing customers with reliable service shows them you take both their schedule and their needs seriously which will foster loyalty over time. Investing in a professionally managed generator installation from E. Stanek Electric is sure to turn into tangible benefits for your business!
Maintain your generator
Maintaining your generator is an important part of ensuring that your business maintains a reliable power supply. E. Stanek Electric is here to help you make sure that your generator is always in optimal condition; regular maintenance will ensure it's ready whenever it's needed. Planned preventative maintenance can extend the life of your generator while maximizing its potential, and prevent any catastrophic malfunctions as well as costly repairs. With E. Stanek Electric's professional services, you can rest assured knowing that your generator will work efficiently and last for years to come.

Still wondering if a backup generator is right for your business? Contact us, and we can take a look at your unique situation. At E. Stanek Electric, we're more than your partner in commercial electrical installation for La Crosse County, Vernon County and beyond. We want to help your industrial business keep running even when the power goes out. Let our trained and certified commercial electrical contractors come up with creative electrical solutions for your business. Questions? Feel free to connect with us or call us at 1-608-782-0433