Electrical Upgrades and Your Company's Growth
Electrical Upgrades and Your Company's Growth
As a business owner, you understand the importance of investing in your company's growth – and that includes making sure you have sufficient electricity for daily operations. Electricity upgrades aren't just about providing power for lights or equipment; they can also improve efficiency, reduce energy costs, increase safety standards and even enhance customer experiences. Upgrading your company's electricity is sometimes more than necessary; it's an essential part of any successful business strategy today. Read on as we discuss further advantages that this upgrade brings with it – so don't rule out investing in modernizing your electric system without investigating further!
Electrical Upgrades are an Essential Part of Business Growth
Electricity upgrades are not only essential but also a smart investment for business growth. Without reliable power, businesses cannot operate at full capacity, resulting in lower productivity and potential revenue loss. Upgrading electrical infrastructure reduces the risk of power outages and equipment failure, ensuring that operations run smoothly. Furthermore, investing in energy-efficient upgrades can lead to significant cost savings in the long run, lowering utility bills and boosting profitability. Simply put, electricity upgrades are a crucial step towards expanding and improving your business operations. So find out if it's time to power up and take your business to the next level!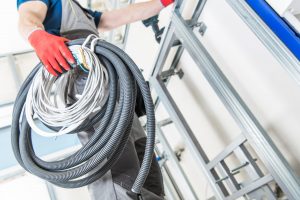 Electrical Upgrades can Improve Efficiency and Reduce Costs
Electricity upgrades can make a world of difference in terms of efficiency and cost savings. Imagine being able to power your home or business with renewable energy sources, thereby reducing your carbon footprint and saving money on your electricity bill. Upgrading to energy-efficient appliances and LED lighting can also make a significant impact on reducing costs. With advances in technology, there are more options than ever for upgrading your electricity system. By investing in these upgrades, you can not only save money, but also feel good about doing your part for the environment. So why wait? Make the switch to a more efficient and cost-effective electricity system today.
What is an Electrical Upgrade and Why Should it be Handled by Professionals
If you're considering an electrical upgrade project, it's important to know what it entails and why it's best to leave it to the professionals. Upgrading your electrical system involves replacing or adding new electrical components to your home or business. This can include adding new outlets, upgrading your electrical panel, or rewiring your entire property. While it may seem like a simple task, it's crucial that you leave it to the experts. Electrical work is complex and dangerous, and any mistakes made can lead to electrocution or fires. Professional electricians have the expertise, tools, and safety measures to ensure that your electrical upgrade project is completed safely and efficiently. So, if you're looking to upgrade your electrical system, make sure to call E. Stanek Electric for a job well done!
The Importance Choosing a Reliable Commercial Electrical Contractor for Your Project
When it comes to choosing a commercial electrical contractor for your project, reliability should be your top priority. Working with a contractor who can stick to a schedule and deliver reliable, high-quality work is essential in ensuring that your project runs smoothly. A reliable commercial electrical contractor has the expertise to take on any challenge that comes their way and anticipate technical issues before they happen. This not only saves time and money but also minimizes disruptions to your business. It's important to do your research and choose a contractor that has the experience, reputation, and certifications needed to guarantee a job well done.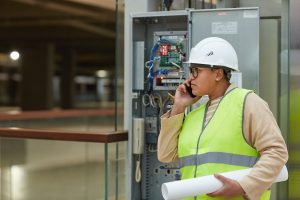 Understanding the Risks Associated with DIY
When it comes to DIY electricity projects, it's important to understand the risks involved before diving in. While the idea of being self-sufficient and saving money can be enticing, the potential danger cannot be overlooked. One wrong move can result in serious injury or even death. It's crucial to have the proper knowledge, skills, and equipment to handle electrical work safely. That's why it's best to rely on an experienced commercial electrical contractor like E. Stanek Electric.

Upgrading your business's electrical system is a big deal, and it's not something that you should take lightly. After all, it's your company's potential growth. Contact us, and we can take a look at your unique situation. At E. Stanek Electric, we're more than your partner in commercial electrical installation for La Crosse County, Vernon County and beyond. We want to help prepare your business for growth today and tomorrow. Let our trained and certified commercial electrical contractors come up with creative electrical solutions for your business. Questions? Feel free to connect with us or call us at 1-608-782-0433.