Is Your Practice Due for a Medical Grade Electrical Service Check-Up?
If it's been a while, your practice may be due for a medical-grade electrical service check-up. From doctors to dentists, electrical systems control nearly every step of a patient visit – from check-ins to follow-ups and everything in between. It keeps your diagnostic machines, ventilator and defibrillators going. And of course, it powers the basics needed to run your practice such as lighting, cooling and heating.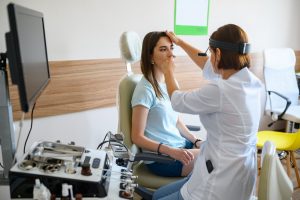 So in a setting where every element needs to be performing as expected, you don't have any time for surprises or hiccups when it comes to your electrical needs. Just as any medical professional would tell their patients, prevention is key and electrical check-ups are necessary.  
 Here are five electrical maintenance tips for medical facilities to help ensure that the health of your medical-grade electrical services is in tip-top shape. 
1- Inspect electrical wiring
Here's an easy step to take that will identify problems before they start. Have a licensed commercial electrician inspect the electrical wiring in your facility at least once a year. Sounds pretty basic, but they're trained to identify possible issues that could cause problems in the future. 
2- HVAC system maintenance 
Air temperature, air quality and humidity levels within your practice are all controlled by this system. For elements this important, ignoring routine maintenance can be hazardous. While air conditioners and furnaces may be top of mind, don't forget to check in on your cooling towers and the connected water pumps too. 
3- Monitor and verify electrical load
Chances are you've had it happen to you in your home. Plug in too many cords on a circuit, and poof, lights out. It's no different in your practice. You could also run into problems with your circuit breaker overheating with the overload creating a potential for an electrical fire. To help ensure you're playing it safe, you may want to consult a professional electrician about how to monitor and verify loads to prevent overworking your circuits. And of course, don't be tempted to make any changes to your electrical system fuse box without talking to a professional electrician first.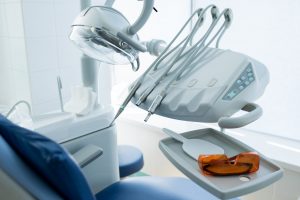 4- Test your generators
You may have never had to use your generator. Maybe you have forgotten you even have one. This illustrates why it's important to test your backup generator and keep up with routine maintenance. It's generally recommended to run your generator at least once a week. If a generator sits for too long, start-up issues and equipment failure is quite common. You don't know how important a generator really is until you need it. 
5- Find the right licensed electrical services provider
Healthcare and medical facilities are more complex than other buildings, and so are their electrical systems. Not just any electrical contractor will do. Choose a company with a thorough knowledge of your industry's standards, building designs, safety codes, and specific operational needs. You depend on it, and so you do your patients.  
 Hope these five maintenance tips helped you ponder whether your practice is due for a medical-grade electrical service check-up. 

Whether it's maintenance, upgrades, new installs or expansion, rely on E. Stanek Electric to meet and exceed the special electrical requirements for your building and industry. If you have any questions, feel free to connect with us or call us at 1-608-782-0433. Our trained and certified electrical technicians have been helping businesses just like yours in the La Crosse, Wisconsin area for generations.