Is an Electrical Apprenticeship Right for You?
Ever wonder if an electrical apprenticeship is right for you? You're not alone. Even if you've only briefly thought about pursuing a career as an electrician, it's worth a look. At E. Stanek Electric, we'll be the first to tell you, it's a great path to take.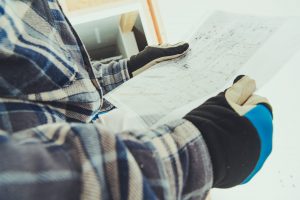 What do electricians do?
So what exactly does an electrician do? Well, electricians do more than you think. Planning, designing, installing and repairing fixtures and control equipment is just the tip of the iceberg. Electricians also assemble, install and wire electrical systems that control everything from heating and cooling to communication systems and machinery. That being said, it's more than a couple of wires and a lightbulb.
What talents do electricians need?
The foundation of any electrician starts with the ability to make ordinary mathematical calculations. Add in an understanding of written and verbal communication, and you're on your way. While you're in the apprenticeship program, you'll learn the rest of the skillsets.
If you come in with mechanical ability, that's always a plus. Comfortably using tools and possessing the ability to see your way through on-the-job situational challenges are also good signs you'll fit in as an electrician.
A few other signs you may be right for the profession – if you're able to follow directions, if you can work independently for long periods of time, that's a bonus. And with most things in life, bring along a good work ethic and a positive attitude. That will take you far no matter what you do.
What is an electrical apprenticeship?
Before you can become an electrician, you start out in the apprenticeship program. This combines on-the-job training and classroom instruction. You'll not only learn all aspects of the craft but also skills that go beyond any one employer. The electrical apprenticeship is five years and not less than 8,000 hours of on-the-job training, which includes additional classroom-related instruction. Think of that time as an investment into your own future.
Classroom instruction is where you'll learn how to use, care for and safely handle the tools and materials used in the trade.
In addition to your classroom hours, you'll also be employed by a contractor for the term of your apprenticeship. Not only do you get structured on-the-job training, but you also get paid. You'll earn while you learn to install, test, maintain and repair systems and equipment.
Should you consider an electrical apprenticeship?
As mentioned above, an apprenticeship is really an investment in your future. Unlike most college students, you earn while you learn. Cost is minimal when you compare it to the cost of tuition, books, room and board associated with a college education.
Once you've finished your apprenticeship program, chances are you'll be earning a higher wage than most college students. In addition to earning an income and college credits while you're in the program, you'll also have built a proven work history.
If you've been thinking about pursuing a future with an electrical apprenticeship, the Wisconsin NECA-IBEW Electrical Apprenticeship and Training Program is an excellent resource to start with. They're a non-profit organization jointly sponsored by the Wisconsin Chapter of the National Electrical Contractors Association and Local Unions 14, 127, 158, 159, 388, 430, 577 and 890 of the International Brotherhood of Electrical Workers. In other words, they keep pretty good company.

At E. Stanek Electric, we encourage the next generation to follow their dreams. Getting in on the Electrical Apprenticeship Program is an excellent pathway to a successful, fulfilling career where you really can make a difference in your community one job at a time. If you have any questions, feel free to connect with us or call us at 1-608-782-0433. Our trained and certified technicians look forward to welcoming future journeymen to the trade in La Crosse, Wisconsin and beyond.