Stanek Electric Sponsors Steppin' Out in Pink
At E. Stanek Electric, we're proud to be a sponsor of Steppin' Out In Pink 2022. On Saturday, September 10th at Steppin' Out In Pink will take place at its new location in La Crosse's Riverside Park. If you're not familiar with Steppin' Out In Pink, get to know what it's all about. 
Steppin' Out in Pink is a non-competitive fundraising walk for all ages and abilities which raises money to support breast cancer research and patient support programs at the Gundersen Norma J. Vinger Center for Breast Care. The research being done at Gundersen will change the way breast cancer is treated locally and nationally.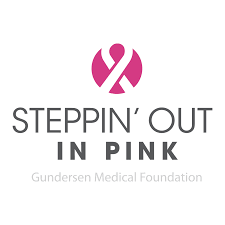 We understand the importance of community. It's our family, friends, neighbors, co-workers and even people we don't know yet that makes this such a great place to live. A lot of these same people have been impacted by breast cancer in one way or another. For us at E. Stanek Electric, there's more to life than being known as trusted commercial electricians in the Coulee Region. That's why when we get a chance to collaborate with other great businesses and community partners in support of the important work being done at Gundersen Health System, we're in. 
The mission of Steppin' Out In Pink will always stay the same, to continue to walk with our survivors and remember those that we've lost to breast cancer. 
Join survivors, volunteers and walkers by participating or donating to this year's event. The event starts at 7 am, and walkers are encouraged to begin any time between 7 am and noon. The program begins at 8:30 am on the Pepsi stage in Riverside Park's bandshell. You can check out the Steppin' Out In Pink route map here. 
Day to day, we're commercial electricians. We like to think our work has an impact on the community. But when there's an event as important as Steppin' Out In Pink, we're proud to do our part by joining other great local businesses and organizations to help make a difference. Let's support survivors, families affected by breast cancer and all the programs and life-changing research. 

If you need commercial electrical work, E. Stanek Electric is here for you. Our trained and certified electricians can help your business just like we've done for generations in the La Crosse, Wisconsin area. Questions? Feel free to connect with us or call us at 1-608-782-0433.