La Crosse Oktoberfest 2022!
The Coulee Region's favorite time of year is almost here, Oktoberfest 2022! There are so many reasons why Oktoberfest has become a La Crosse tradition for generations of families. The Maple Leaf Parade, the Torchlight Parade, brats, or maybe it's because you finally have a reason to break out your lederhosen or dirndl!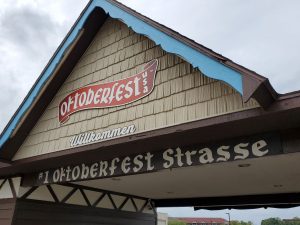 E. Stanek Electric is proud to help keep the celebration going by continuing to be a sponsor for Oktoberfest 2022. You know us as commercial electrical contractors, but we love this time of year when Fest rolls around. Oktoberfest was born in Munich, Germany back in the 19th Century, but the famous La Crosse celebration started back in 1961 and still draws people in from all over the world.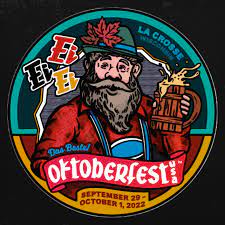 This year you can "Fest with Das Beste" from September 29th through October 1st with all your fest faves. You'll find a variety of music across three stages in the downtown fest grounds featuring rock, pop and yes, a whole lot of polka. Acts like Pat McCurdy, Swing Crew, Maiden Dixie, Pop Rocks and The Remainders along with polka from favorites like Brian Brueggen & The Mississippi Valley Dutchmen, The Bockfest Boys, Richie Yurkovich & Polkarioty, Gary Brueggen & The Ridgeland Dutchmen, and The Rhythm Playboys. 
 Oktoberfest is also home to a number of other special events that capture the Oktoberfest spirit. The Senior Breakfast, the Special Fester Carnival and Lederhosen Games are always enjoyable. If you're seeking a thrill or want to test your skill at some games while enjoying some fest food, check out the carnival on the Northside Fest Grounds or test your La Crosse history knowledge with the annual medallion hunt. 
 And of course, you're not going to want to miss the glow of the Torchlight Parade on September 29th or the magnificence of the Maple Leaf Parade, Saturday, October 1st. If you'd like to get in a little exercise during Fest, you can always sign up for the YMCA Maple Leaf Walk Run which takes place before the Maple Leaf parade and features a half-marathon, 5-mile run, 5k walk and Kid's Maple Leaf Mile.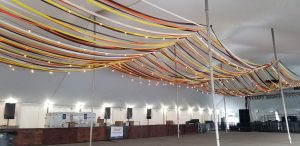 Each year, it takes a lot of awesome volunteers and sponsors to make Oktoberfest happen. E. Stanek Electric is proud to be among the great local sponsors. As commercial electrical contractors, we're always energized to help make sure all the electrical demands are met for the big celebration. Being a part of Oktoberfest means a lot to us. Festivals like this not only bring the community together, but it gives everyone a chance to celebrate with friends and family while keeping a La Crosse tradition alive. 
Enjoy the parades, the rides, gobble some brats and get your polka on at the longest-running Oktoberfest in the Midwest, Oktoberfest 2022. Prost! 

As commercial electrical contractors serving the greater La Crosse, WI area, E. Stanek Electric is ready to help with your business or new build with the electrical work you need. Feel free to connect with us or call us at 1-608-782-0433.