Time for an Electrical Service Upgrade?
Ever wonder if it's time for an electrical service upgrade for your commercial building? Electrical upgrades are an often overlooked component of property upkeep. In addition to routine maintenance and code compliance, an electrical upgrade can not only keep your building working as it should but it can keep your building and your people safe.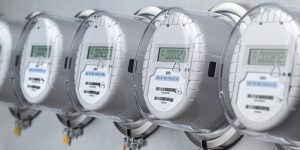 Since October is fire prevention month, we thought it was the right time to talk about electrical service upgrades. Electrical fires can be caused by outdated or damaged electrical systems. By allowing a trusted commercial electrical contractor to inspect your current system and make recommendations on areas where improvements are needed, you could be doing yourself a huge favor. 
 While you may not know if you're in need of an electrical service upgrade, the following are some signs that it may be time to talk to a commercial electrical contractor:
Do your lights flicker or go out when you run appliances or machinery?

 

Does equipment suddenly shut off while running?

 

Are you over-relying on surge protectors?

 

Do you have enough electrical outlets for day-to-day operations?

 

Do your breakers frequently trip?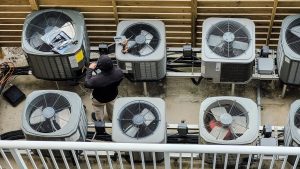 If you're noticing some issues with the situations above, it's time to find a solution to your electrical service problems. It may be an unbalanced fuse box or an incorrect configuration. It could be a result of a damaged system caused by weather, corrosion or even rodents. You could also be consuming more electricity than you did in the past. This could be from new equipment or maybe there was a recent expansion to your building. 
 No matter the problem, trust a commercial electrical contractor like E. Stanek Electric to correctly diagnose the problem and develop a solution unique to your building. We will make sure you're up to code with the proper electrical service upgrade not only for today but for the future of your operation. 

We look forward to starting a relationship with your business as your commercial electrical contractor of choice. At E. Stanek Electric, it's our way to help strengthen businesses all across the Coulee Region, one job at a time. Let our trained and certified electricians help your business just like we've done for generations all over the La Crosse, Wisconsin area. Questions? Feel free to connect with us or call us at 1-608-782-0433.