Finding the Right Electrical Contractor for Industrial Building Projects
Four walls and ceiling can be considered a building at its most basic concept. But the use of mechanical equipment to produce a product in those confines can take a building from just a plain old structure to a state of the art facility. When your building functions as a venue where industrial manufacturing or production occurs, you want to maximize space and output. To ensure that happens, your building needs electrical capabilities that meet or exceed where you're at today, while thinking about where you want to be tomorrow.
Getting your building there can bring about certain challenges. That's why you need to make sure the electrical contractor you choose is more than able to meet those challenges head on with knowledge and experience. At E. Stanek Electric, we're confident we can complete the electrical build in your industrial facility, exceeding your expectations.
Let's take a look at a few challenges that may come up when choosing the right electrical contractor for your industrial building project.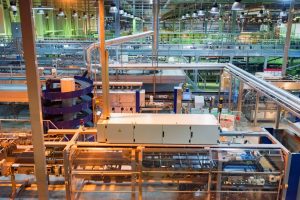 Finding an electrical contractor with the right kind of proven experience
Any contractor can say they've worked projects on par with the plans you're looking to execute. First thing you're going to want to do is take a look at their portfolio. How in depth were the jobs? Did they complete the work on time? Have they done anything recent in terms of projects like yours?
Standards and regulations can change over time in many industries, so it's important to know that the electrical contractor you choose is up to date on what your specific industry requires in terms of installations. You also want to make sure your electrical contractor can do the work correctly. Have confidence in who you choose.
Finding an electrical contractor who can work in demanding environments
Heights, tight spaces, heavy lifting, working in masks and protective gear – it's good to have experience in a lot of different work site settings. You want an electrical contractor who's able to adapt to the environment that your project calls for.
Because no two industrial electrical builds are the same, your project should be approached as one that's unique, taking into consideration all the environmental variables in play. Make sure the electrical contractor you choose has the experience and success to handle what your project entails.
Finding an electrical contractor who stays on schedule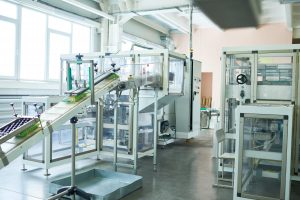 Many times when maintenance or upgrades are required within your facility, a partial or full shut down may be necessary. You're given a time frame of how long it will take and you hope it doesn't go on a minute sooner. Because when your lines aren't running, the business isn't bringing in revenue.
So any extra delays outside the estimated downtime means your business is likely losing out on an even greater amount of revenue. That is why it's important to find an electrical contractor with a proven record of completing projects within the estimated time frame without sacrificing quality.
Finding an electrical contractor who knows safety touches every aspect of the job
The importance of safety can not be stressed enough, for people working the job and the job itself. When an accident occurs, it can derail the schedule of your project and blow up the budget. So it's best to rely on an electrical contractor with a keen eye for safety. One that offers a crew with proper training in a variety of environments.
It's all a part of the planning and execution of a job well done. Your business deserves an electrical contractor that will look at a project from all angles. One that can anticipate problems and adjust within the necessary parameters of regulatory codes and standards within your industry. A safe work site is one that finishes on time and within budget.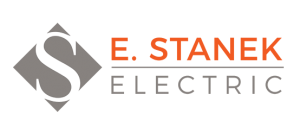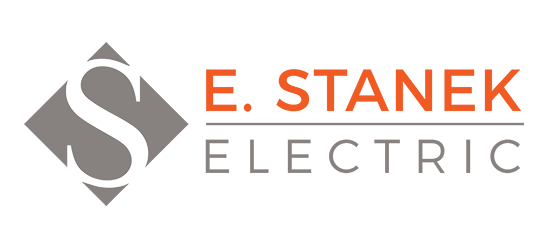 At E. Stanek Electric, we're ready to help you to make the improvements and upgrades you need for your industrial building project, or new construction. We'll get you ready so you can get your lines running. Connect with us or call us at 1-608-782-0433. Our trained and certified technicians have been helping businesses just like yours in the La Crosse, Wisconsin area for generations. Let's turn your building into a state of the art facility.