Improve The Lighting In Your Parking Lot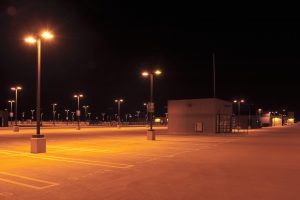 More often than not, your parking lot is an afterthought. After all, your building is what people see. It's where the work gets done, it's the center of attention! But you shouldn't ignore the lighting in your parking lot. When you make the right improvements, you'll have unforeseen benefits.
Conserve Energy, Save Money
Any time you can save money, that always catches your attention. By using LED lighting in your parking lot, you'll not only conserve energy, you'll also cut costs in the long run. While we're on the subject of saving money, did you know LEDs are known to be more durable than standard bulb types? They also require less maintenance and fewer bulbs will need replacing. It still holds true, a penny saved is a penny earned.
Bugs, Bugs and More Bugs
Living near the Mississippi River, the mayfly hatch isn't something we necessarily look forward to, but it happens. They swarm every light source they can find, they leave behind a mess and they're not the only bug that likes to hang around. Upgrade or choose LED lighting and the bugs will soon look for a new hangout. That's because LED lights don't emit UV-Rays, which is what attracts these pests.
Increased Security
It's no secret burglars and vandals prefer to do their work when and where they can't be seen. Proper lighting in your parking lot can help deter such wrongful actions from taking place. Along with a proper security system, proper lighting is a must to keep your business and building safe.
Accident Prevention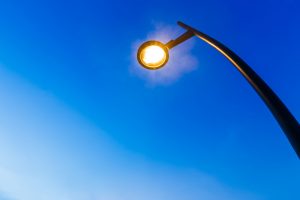 Any time you have moving vehicles and pedestrians, there's potential for an accident. With proper outdoor lighting in your parking lot, your customers and employees are always better off. People walking can better see obstacles like curbs, cracks, puddles, slush and ice. Talk to E. Stanek Electric about strategic light placement to maximize illuminated coverage of your parking lot.
So now that you're thinking about your parking lot, how's your lighting situation? It may be time for an upgrade or you may want to have it designed right the first time. If it caused a light bulb to go off in your head, it's time to talk to E. Stanek Electric.
Get advice, recommendations and solutions for new builds or overhauls of the electrical work in your business – connect with us or call us at 1-608-782-0433. Our trained and certified technicians have been helping businesses just like yours in the La Crosse, Wisconsin area and beyond for generations.